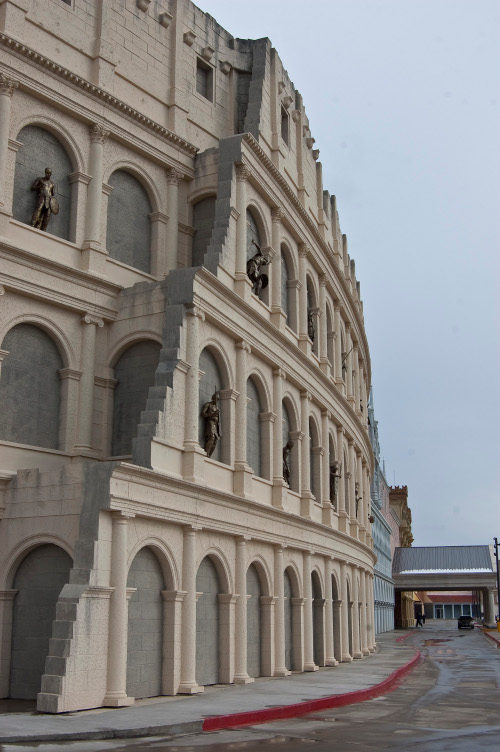 Tile Clad panels offer ceramic tiles fused to quality GFRC.
Tile Clad GFRC panels are composite panels of GFRC panel fused to a choice of ceramic, stone or glass tiles. These panels are available with porcelain tile, mosaic, marble, granite, limestone, travertine or glass tile faces
TileClad glass fiber reinforced concrete (GFRC) panels are ideal for residential and commercial construction, domes, subway tunnels, arched ceilings, wall panels, columns and spandrel panels.
Because they arrive at the jobsite ready to hang, TileClad GFRC panels reduce the wet trades,  eliminate tile setting and finishing time and costs while providing a real tile or stone exterior with an economical, light weight and low maintenance panel. Since the attachment of the tile to the panel is done in controlled factory conditions, rather than at the jobsite, the quality is better and more consistent.
Features
Specialty panels featuring genuine tile face
Delivered ready to install
Available in a range of tile choices
Various thicknesses available
Applications
·         Column covers
·         Wall Panels
·         Arched ceilings and vaults
·         Domes
·         Subway and terminal ceilings
·         Healthcare facilities
Benefits
• Appearance of genuine hand set tile combined with the quality and performance of GFRC (glass fiber reinforced concrete)
• Easily cleaned
• Improves time and cost of install
All ceramic tile manufacturers standard tiles and colors are available.
Custom colors and patterns are available.  Call us today at 903-454-0904 to begin your project or ask for more information.