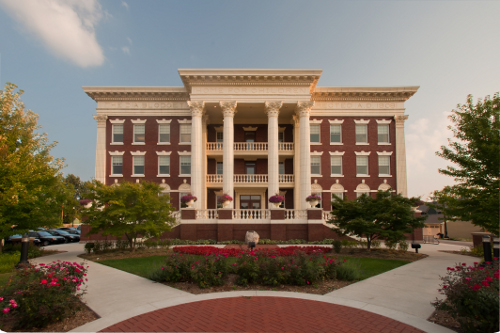 GFRC for Terra Cotta Replication and Replacement
When older buildings with deteriorated terra cotta facades need restoration, Stromberg GFRC can help. Owners and restoration specialists have found that terra cotta brackets, columns, cornices, pilasters, and decorative friezes can all be precisely reproduced by Stromberg GFRC.
Benefits of Stromberg GFRC for Terra Cotta Replacement
Stromberg GFRC can accurately replicate even the most elaborate terra cotta ornament
Provide the look and feel of terra cotta masonry ornamentation
Lighter and easier to install
Ideal for re-cladding of terra cotta facades
Accepted by Historic Restoration Agencies and on National Historic Register properties
GFRC Terra Cotta Replacement Process
A survey is made of the building to determine which terra cotta elements need replaced.
Shop drawings are created that illustrate the GFRC parts, connections and their locations.
Drawings and samples are submitted for approval.
Molds are made from existing terra cotta pieces or pieces are re sculpted based on old photos or drawings.
The molds are expertly cast in GFRC
The gfrc pieces are finished and/or glazed to match the terra cotta
GFRC elements are delivered to site for installation
Get started on your terra cotta replication project today.  Call us at 903-454-0904 to begin.