Shapes and forms for your church, synagogue or worship space.
Whether you are designing or building a new church or your existing church needs renovation or remodeling, Stromberg GFRC can help. We work with church architects, owners, church building committees, church contractors and designers to help you achieve your goals.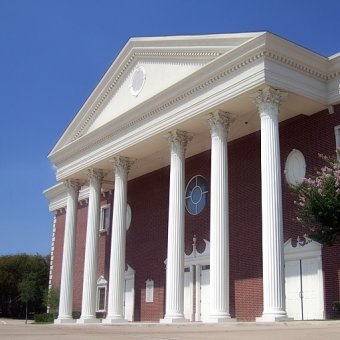 Advantages of Stromberg GFRC (glass fiber reinforced concrete) for church construction
• Quality look and feel
• Excellent durability
• Can be made in any shape or form
Products
Whatever your church building project, Stromberg GFRC has products to help.
We offer GFRC:
• Steeples
• Bell towers
• Sculpture
• Crosses
• Ecclesiastical furniture
• Baptismal Fonts and Pools
• Signs and Logos
Know Who Is Building Your GFRC
Stromberg GFRC has a long (30+ year) track record of over 1400 successful projects with some of the world's leading architects.
Clients and Commissions include:
• The White House
• The Smithsonian
• The Pentagon
• Cathedrals
• Churches
• Basilicas
Take the next step: 
Visit our website or call us at 903-454-0904.  We know that you have questions. We are here to help. Contact us, the consultation is free.