Stromberg GFRC offers a range of options in GFRC (glass fiber reinforced concrete) wall panels and cladding.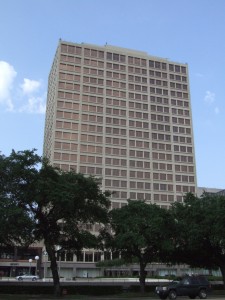 Benefits of GFRC Cladding Panels
Lightweight
Stromberg GFRC  panels weigh up to 8 times less than old fashioned precast. This reduces the load on the building, speeds construction and saves time and money.
Low Maintenance and Durable.
Stromberg GFRC cladding panels have over 35 years of proven history and durability.
Beautiful
GFRC cladding panels by Stromberg allow you to get the look and feel of architectural precast concrete, cut stone, cast stone or terra cotta.
Freedom of design
GFRC wall panels allow you the freedom to design almost any shape, any texture and any color.
GFRC Panel Options
GFRC cladding panels may be either individual panels and shapes that attach to the substrate or may be framed GFRC panels with steel studs cast into the GFRC.
For details or assistance with your design challenge, please contact us at 903-454-0904. We are here to help.