If you could not see, how would you tell where the edge of the pavement was at a train station?  Step off a curb and it hurts.  Step off the train platform and you could get killed.  Glass fiber reinforced concrete can help keep that from happening.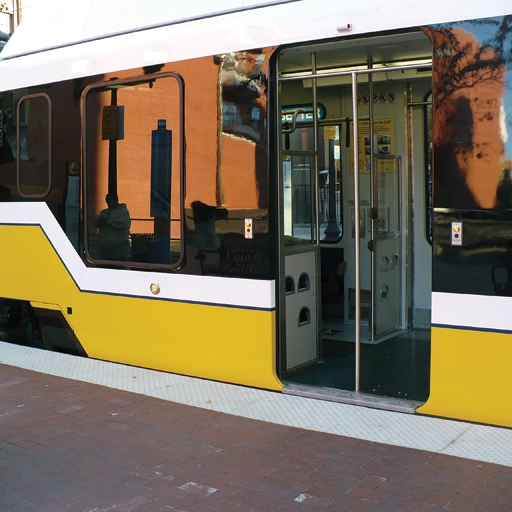 Have you seen those strips of bumpy floor at the edges of train platforms, stairs, and other places where a wrong step means injury or death?  Those are made of GFRC.
These strips comply with the Americans with Disabilities (ADA) act rules for warning visually impaired patrons of impending hazards.  They are lightweight, durable, and attractive.  In addition, these strips come in a variety of standard sizes and configurations.
If the standard strips do not meet your needs, we can custom fabricate something.  The strips are available in a variety of colors.  They can compliment your regular color scheme, but should contrast visually with the surrounding area.
Stromberg GFRC strips can be epoxied in place, set in wet concrete, or installed in mortar.  They stand up well to pedestrian traffic indoors or out.  The strips do not do well with heavy vehicle traffic unless bedded in mortar or grout.  In order to provide the best footing, the GFRC is textured like concrete or stone.
Stromberg GFRC Tactile Warning Surface Products are:
American Disabilities Act Accessibility Guidelines (ADAAG) Compliant
PROW and CA Title 24 Compliant
Compliant with all applicable codes.
Approved for use in all 50 states
If you are ready to order Stromberg GFRC or want more information, please call us at (903) 454-0904 today or email us at [email protected].